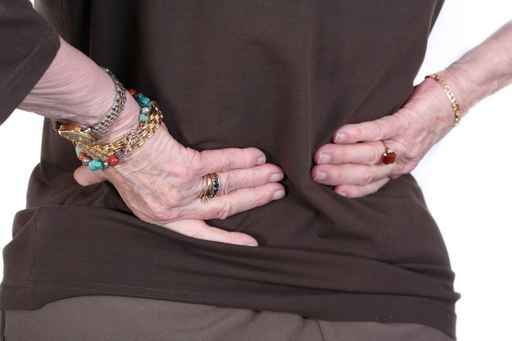 Chances are you have lower back pain. And you're not alone.
According to new research low back pain causes more disability than nearly 300 other conditions worldwide and one in 10 people across the globe suffers from an aching lower back.  That's a lot of people!
The causes of lower back pain are many and varied – injury, obesity, anxiety and stress, or lifting heavy objects as part of your daily activity. (Like carrying your grandchildren.)  So it's not surprising that so many of us get lower back pain from time to time.
The medical profession's solution to back pain includes pain killers, surgery and,  in some cases, anti-depressants.  The epidemic of opioid addiction in the U.S. has been linked to prescription pain medication and in 2016 President Obama called for alternative approaches to deal with this problem.  He called for the medical profession to rethink their approach to pain management. Instead of masking the symptoms, it's better to locate the root cause that treat that.
There are several alternative, drug-free solutions you can try.
1. Physical therapy.  A well=trained physical therapist can find the cause and treat the condition without any medication. One example:  a woman who had suffered from severe foot pain for many years came to a PT and he discovered that it was caused by her hips and pelvis being out of alignment and not moving correctly.  this put strain on her calves and feet, causing the pain..
2.  Exercise:  It's well accepted that keeping a body moving can improve the pain. What exercise you choose depends on you and how fit you are.  One of the very best exercise programs for back pain is QiGong (ChiGong) It is a slow exercise routine specifically designed to heal the body. You can find excellent DVD's for various types of back pain on ExercisetoHeal.com
2. Arnica:  Arnica montana, or Leopard's bane, has been in use medicinally since the 1500s and is  very effective for back pain.  It heals shock to the tissues after injury or over-use and can be found in herbal and homeopathic remedies. Take the pills and use the rub for best relief.
3. Natural Pain Rubs:  There are several good pain rubs on the market, but one that gets consistently excellent results  is Real Time Pain Relief.  It has a combination of the most effective natural pain remedies –  Aloe, Arnica, Calendula, Emu oil, Hypericum and Willow bark.
Try these natural pain relief methods and see if they work for you.